Who we are

We have been developing software and automated systems since 1987. We have developed cutting edge solutions, patents and innovations, authored and presented papers on Robotics, Optimization and Artificial Intelligence. Our approach is to use the right tool for the right task. We believe that there is a beauty in simplicity.
Our goal is to work with our clients to address their needs in a clear and creative way. This means understanding the need, looking towards the future and producing a solution that is on time and within budget. Our clientele varies in size from large fortune 100 companies looking to produce a software solution to distribute to thousands of employees, to small company looking to automate a process.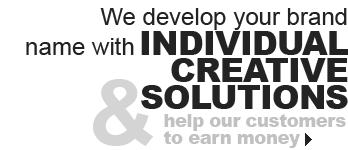 FOCUS
We like objects! OOA and OOD is utilized. Although experienced using many languages we prefer C#, Delphi, Java, Cocoa, PHP and JQuery. We utilize SQL, XML and cloud storage solutions.
Unique experience producing web and shrink wrapped financial tools used by global 100 financial institutions. Extensive knowledge in retirement, education, capital needs and trust planning. SEC/FINRA compliant trading and back office systems.
Automated manufacturing System using both PC and PLC. Coupling DAC hardware with OOD and our experience in interface design produces intuitive, flexible, globally accessible solutions.
We can help. We've been there and have relationships with experts in many fields. We can help you with a patent, copyright, web site, web store, packaging, marketing, manufacturing even shipping.
Experience
Software
Manufacturing
Chemical
Pharmaceutical
Mobile
Financial Planning
Trading
Service Providers
Retail - Web Stores
Software As A Service